Mad Men Season 6 – Celebrating the April 7 Premiere
Mad Men Season 6 Premiere — Betty Francis (January Jones), Sally Draper (Kiernan Shipka), Megan Draper (Jessica Pare) and Don Draper (Jon Hamm) – Mad Men – Season 6 – Teaser Gallery – Photo Credit: Frank Ockenfels/AMC
The newest season of AMC's period drama Mad Men is back and what better way to celebrate its return than to throw a swank party with all your favorite Mad Men characters.
The promotional black and white photo set is right out of a 1960s photo book and everyone looks to be in good spirits, spite of Lane Pryce (Jared Harris) death. Series creator Matthew Weiner is reluctant to give any details about Don Drapers upcoming journey and the questions left by the season 5 finale. I for one is curious to see the new swanky upper-floor of Sterling Cooper Dryper (Pryce).
The first episode will be aired on April 7th, Sunday in the US on AMC as a two-hour long special. I can't wait. How about you?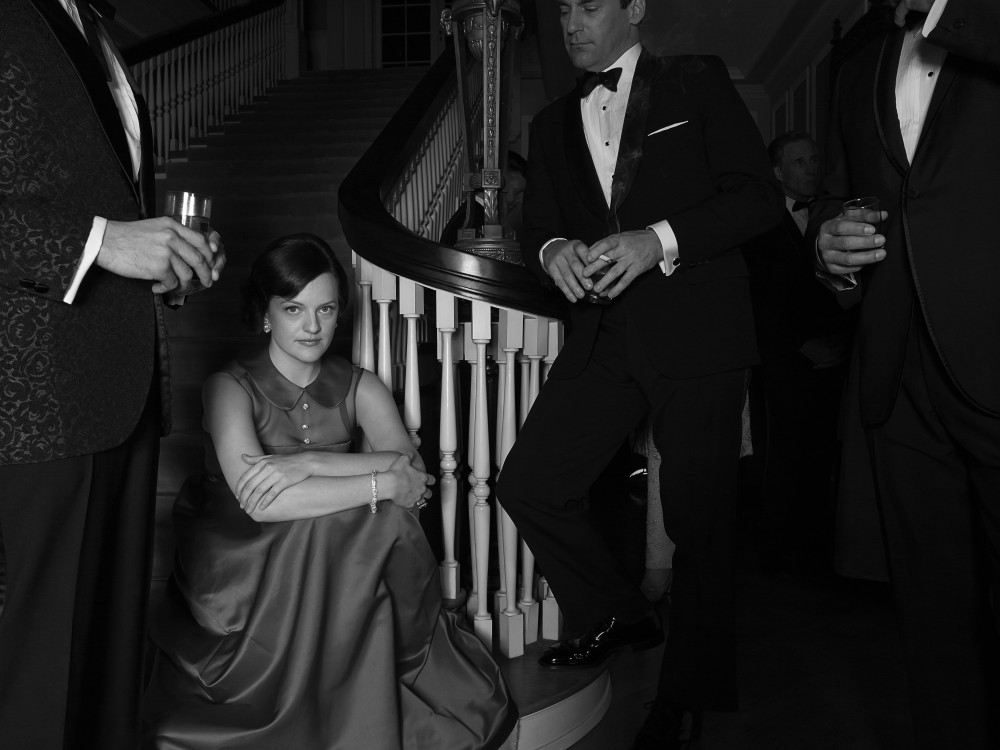 Above: Mad Men Season 6 Premiere — Peggy Olson (Elisabeth Moss) – Mad Men – Season 6 – Teaser Gallery – Photo Credit: Frank Ockenfels/AMC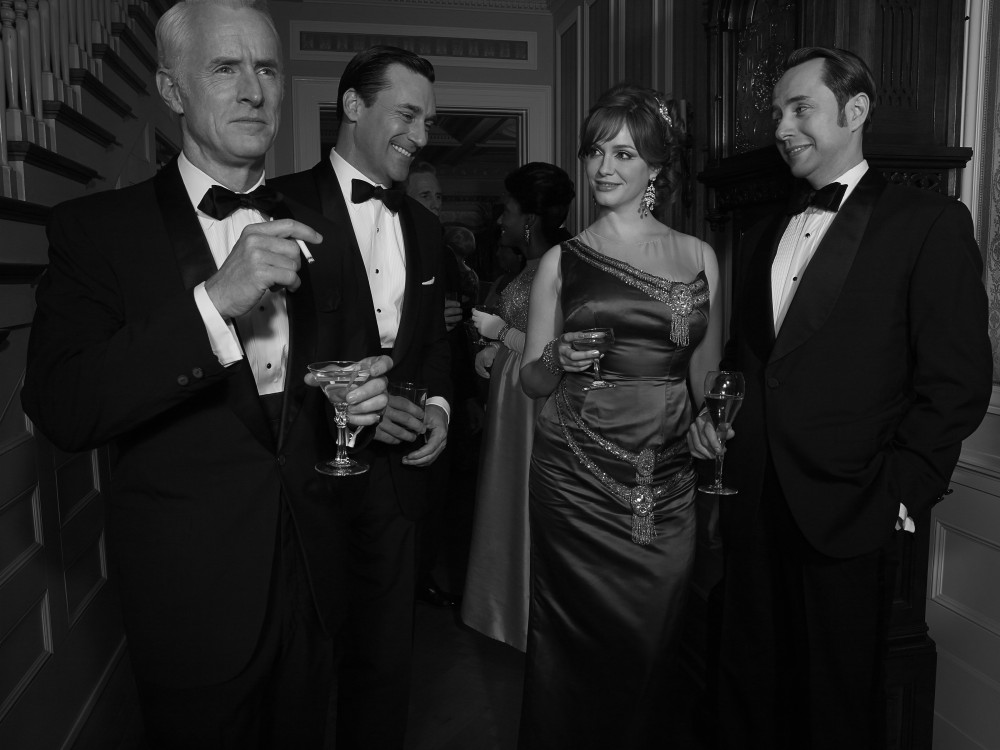 Above: Mad Men Season 6 Premiere — Roger Sterling (John Slattery), Don Draper (Jon Hamm), Joan Harris (Christina Hendricks) and Pete Campbell (Vincent Kartheiser) – Mad Men – Season 6 – Teaser Gallery – Photo Credit: Frank Ockenfels/AMC