Charles Schridde's Vision of the Future
Charles Schridde's illustrations from the early 1960s for Motorola is a great example of the future that never was. The ads were often featured in Life Magazine and depicted a lush, comfy and elegant future, conveniently centered around various Motorola products.
I for one, wouldn't mind living in a pad like the ones Mr. Schridde envisioned. I guess the closest thing would be Disney's House of the Future.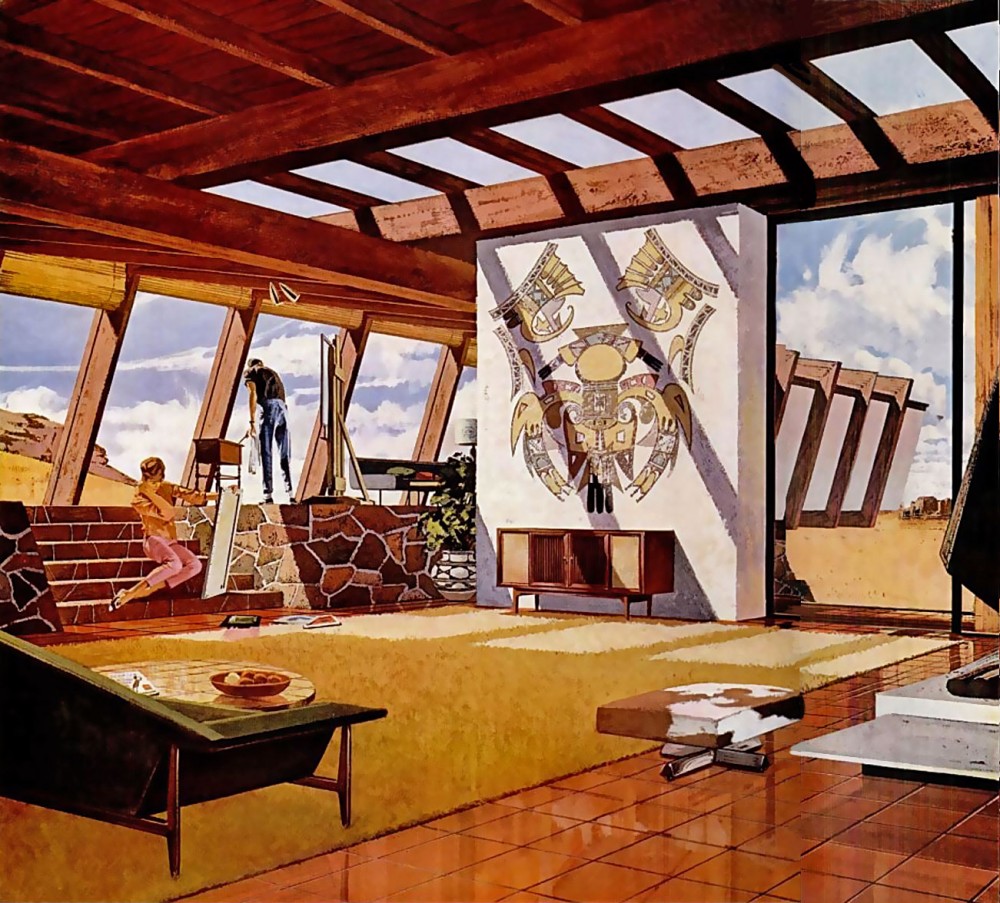 Above: Charles Schridde — Elope to the country house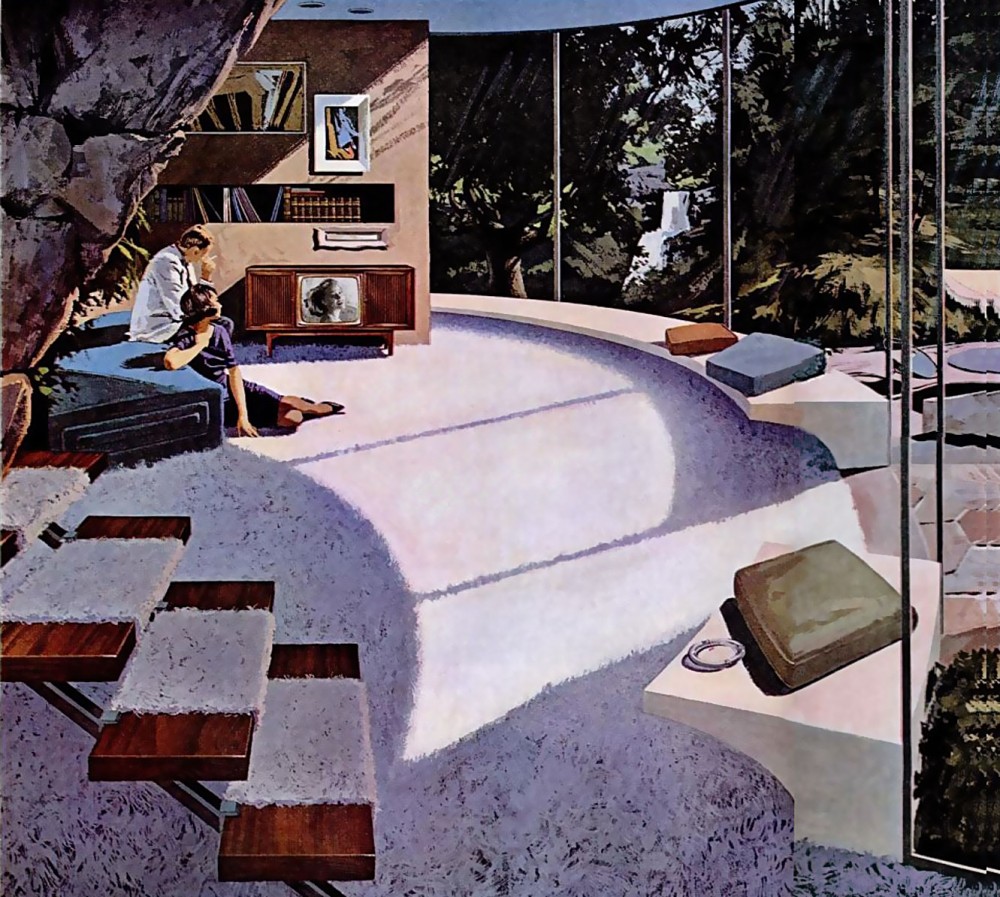 Above: Charles Schridde — For those lazy weekend moments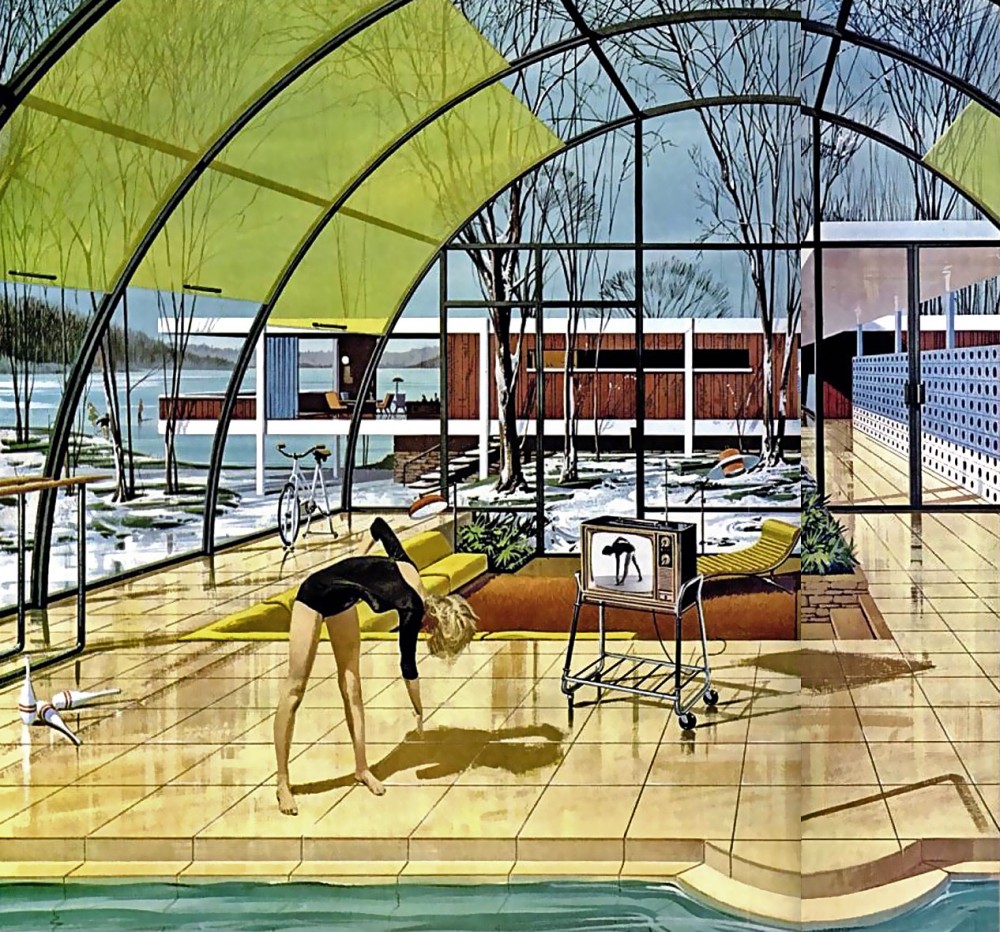 Above: Charles Schridde — Work out next to the indoor pool watching I Love Lucy