Finding Dark Shadows in the Sixth Grade
In the spring of 1969 my family moved from the pastoral setting outside of Centreville, Virginia, a small town in the foothills of the Blue Ridge Mountains to Fairfax, a burgeoning suburb outside of Washington, D.C.
A sixth grader at the time, transitioning from a country school to a more sophisticated environment was not easy for me and I found myself feeling like an outsider more often than not. I had gone from being in a classroom with Miss Raines, a genteel, soft spoken Southern woman who wore her hair in a glistening hair sprayed beehive and who ruled with an authoritative air to Mrs. Smith, a sassy and hip teacher with a pixie cut hairdo who loved orchestrating open discussions.
I was not used to this more open classroom environment nor was I used to the concrete sidewalks that stretched between the houses with planned landscaping rather than the open woods I had become accustomed to while living in the country.
But I no longer had to ride the school bus. Instead, I walked to and from school and this afforded me great pleasure as I could stop along the way at the nearby 7-11 to pick up a few pieces of penny candy and a small Slurpie for ten cents or hit the playground or walk with another classmate to her home.
Then I discovered Dark Shadows, a soap opera that centered around the strange and supernatural occurrences of the wealthy Collins family of Collinsport, Maine. A niche for adolescents after school, it aired on ABC between 1966 and 1971, and was arguably one of the most popular daytime shows of its time. If I didn't lollygag, I got home in time to watch the entire episode on the black and white TV in the family den.
Barnabus Collins (Jonathan Frid) and his escapades as a vampire enthralled me and I daydreamed constantly about what would happen next and who his next victim would be. But I became infatuated with the dark and handsome Quentin Collins (David Selby), who was afflicted by the werewolf curse, and all other cast members paled in comparison except, of course, for the beautiful Angelique (Lara Parker), vengeful witch and nemesis to Barnabus.
That spring I was transported every afternoon from the suburbs of D.C. to New England and other time periods filled with witches, warlocks, vampires, werewolves and intrigues. And it was a wonderful diversion which allowed me freedom from my own personal adolescent curses.
Below you can watch the very first episode of the show, complete with a confused announcer.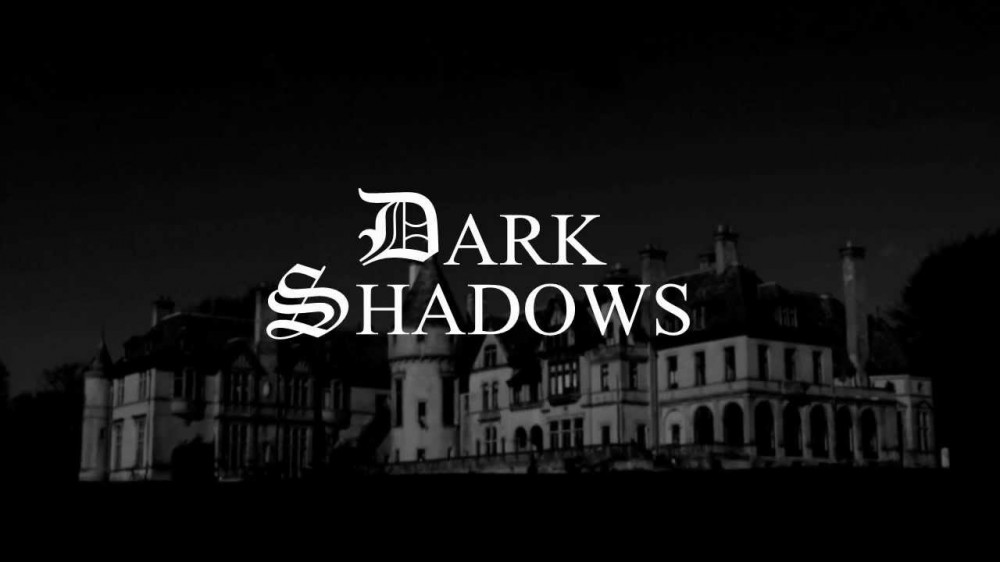 Above: Dark Shadows Title Screen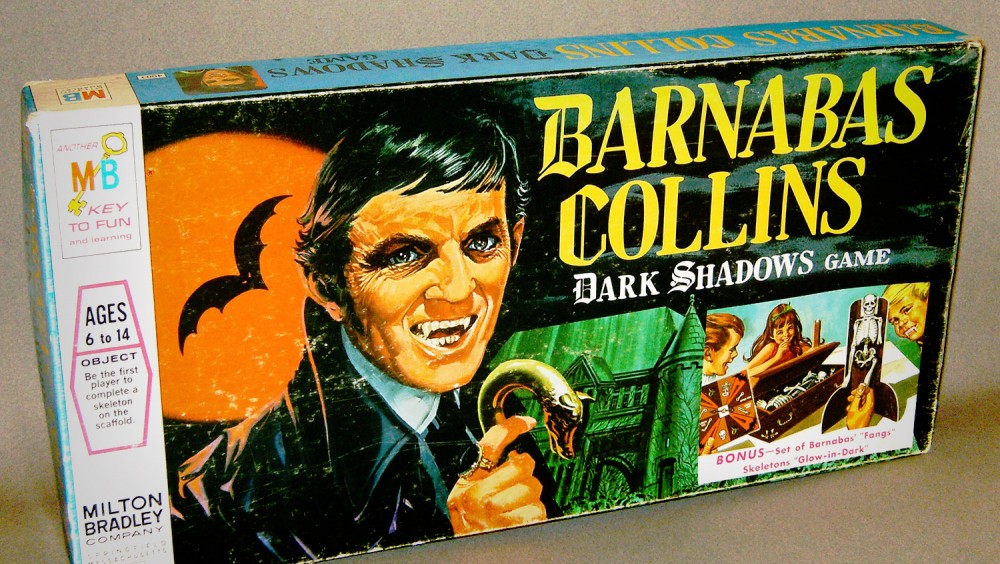 Above: Barnabas Collins had his own Dark Shadows game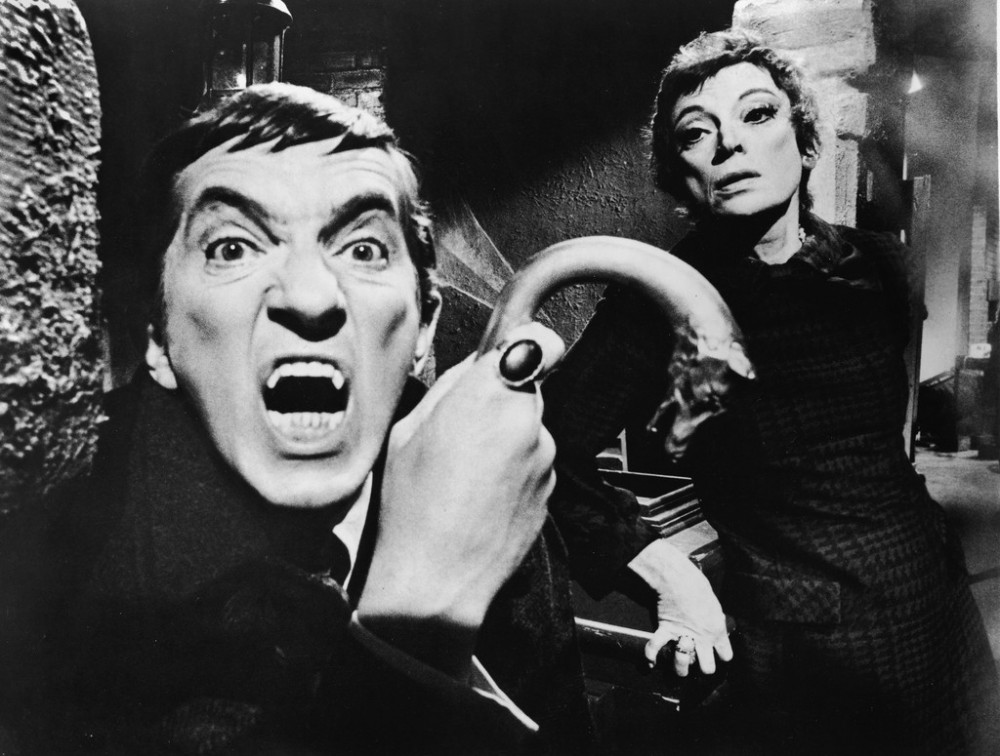 Above: Frid & Hall In 'Dark Shadows' — Publicity portrait of Canadian actor Jonathon Frid, a metal-tipped cane in his hand as he bares his fangs as the vampire character Barnabas Collins, and American actress Grayson Hall (1923 – 1985), as his love interest, in the the American television series 'Dark Shadows,' late 1960s. (Photo by Pictorial Parade/Getty Images)